Let us transform your yard into a beautiful space with fresh sod installation.
You'll receive quality sod at an affordable price.
From planning and preparing your sod area to the after maintenance to keep your turf looking good.  We can help!
Why Choose Prosper Sod for Sod Installation
Prosper Sod has been installing sod for over 20 years. We have the experience and the training to get the job done right.
Our lawn techs will give you a lush, green lawn that you will enjoy for many years. We guarantee that our sod is weed and disease free. 
Your grass will be instantly greener when you go with Prosper Sod. We offer the best local rates and we promise that fresh, quality sod delivered to you straight from the farm. 
The way we do things is easy for you- from start to finish. Whether you need just a few pallets to repair a damaged area or a whole new lawn, Prosper Sod has you covered. 
We have a sod solution to fit any sod needs. Getting started is easy-call us today!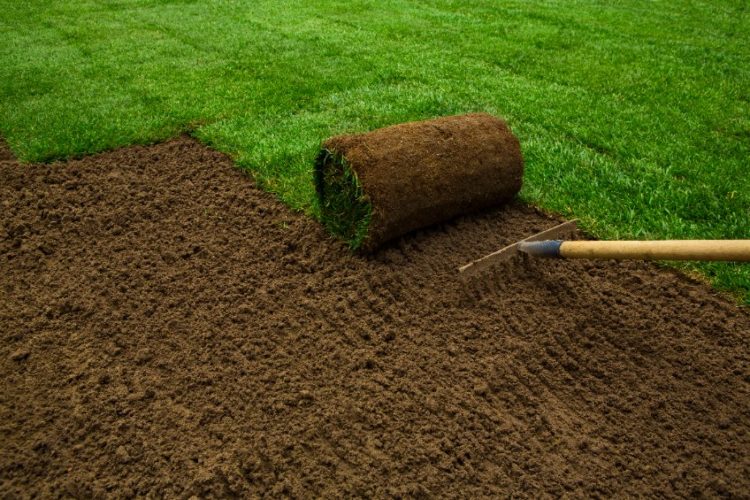 Free Consultation: You can contact us with your dimensions and preferred sod type to get a quote. Or, we can come out to your home and discuss all the options with you.
Existing Turf Removal: We will efficiently remove any existing turf from your lawn. We have the right equipment and the know-how to get this task done quickly.
Prepare The Ground: This includes testing the soil PH levels, rough grading the area, tilling the soil, adding soil amendments.
Delivery: We will deliver the sod pallets directly to your home. 
Sod Install: Our sod experts will install the fresh, sod pallets.
After Care Procedures: Prosper sod techs will explain everything you need to know to properly care for your new sod.
Choose the Right Type of Sod
In order to choose the right type of sod for your yard, you will need to consider local climate, soil condition, and how much sun your yard gets. 
We can help you make that decision!
We have varieties of Bermuda, St. Augustine, Zoysia, Bahia, Centipede and more.
The 3 most popular types of grass in North Texas are Bermuda, St. Augustine, and Zoysia turfgrasses. Find out more information about each grass type by clicking on the links above.
Whether we install your sod or you DIY it, here are some helpful tips!
Remember, sod can be installed at any time of year.
Test soil pH at least a month prior to install.
Overseed shady spots.
Water new sod well.
Amend soil levels as necessary.
Rough grade the area before install.
Water the ground a few days before install.
Ground should be moist to begin, but not soggy.
Sod should be laid immediately upon delivery.
Lay first piece against a straight edge.
Butt ends together, but not on top of each other.
Roll over each piece with a hand roller.
Use a utility knife to cut corner pieces to fit.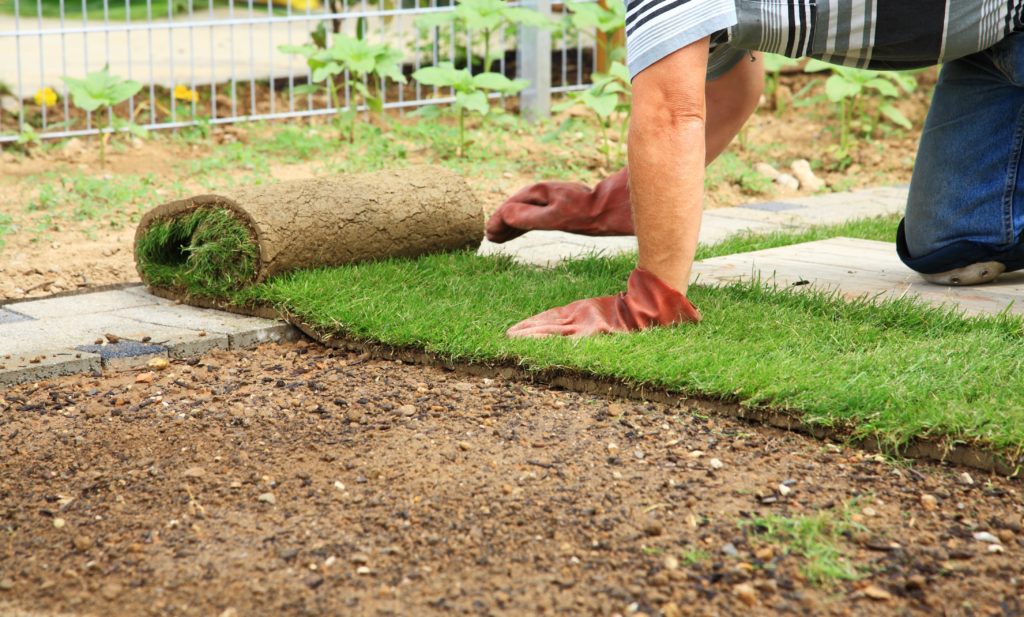 Once sod has rooted, mow with a sharp mower.
Never mow more 1/3 of the grass blades.
Follow mowing height recommendations for the type of grass you chose.
Keep soil moist, not wet.
Water sod every 2-3 days until sod has rooted.
If temperatures go above 80 degrees Fahrenheit, sod will need to be watered daily.
Once sod has rooted, begin to water deeply, but infrequently.
Minimize foot traffic from people and pets until sod has rooted.
After 1 month, it is ok to start lawn fertilization applications.
Shady areas may take longer to root.